Find Out What Your Patients Really Think
Sign Up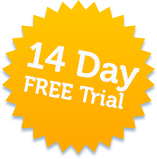 Create Survey
Knowing what your patients think of your practice is vital to maintain quality control. This survey helps you identify the strengths and weaknesses of your team's people skills.
Collect Feedback
Patients can either complete the survey on an ipad/tablet in the practice before they leave or you can email them the survey to fill in at home.
Analyse Results
With our advanced analysis tools, you'll be able to get a graphical comparison of the 'people skills' of your clinicians over time. Also, you can compare your results to benchmarks of other practices.
Identify and Track Actions
Whatever feedback you get, you'll want to reinforce the positive or address the negative. The actions you take can be recorded on this site for future reference.
Free Trial
Sign up and try Dental Patient Surveys for free for 14 days.
Sign Up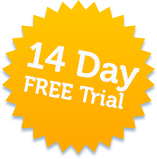 Features
Easy Set-up.
No Software Required!
Easy to set up your own patient surveys with questions specific to your practice or use our suggested benchmarked questions.
Cross-Device Survey
Patients can either complete the survey on an iPad/tablet in your practice or you can email them the survey to fill in at home.
Real-Time Feedback
You can click on 'view report' any time you like (even as a patient leaves) so you know exactly what they thought.
Benchmark Questions
Dental patient surveys have a stable of questions that are benchmarked across all practices so you can see how your practice compares to others.
Measure Clinicians' Performance
Measure how patients in your practice feel about their clinician and compare this to the responses patients have had for other clinicians in your practice or across town. The report is invaluable in performance reviews with your team.
Action list
When you receive feedback, you'll want to take some Actions. The built in Actions List helps you keep track of what needs to be done and what was done.